This is my second post about the Halloween costumes I made this year - you can see my first post about the Witch, Princess Leia, and Jedi costumes here.

...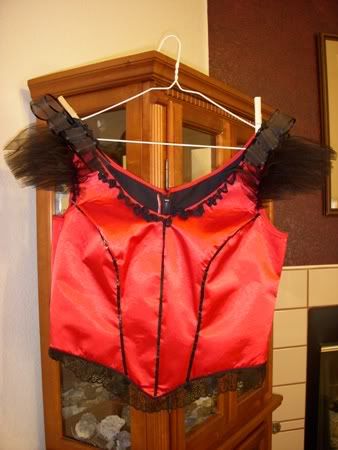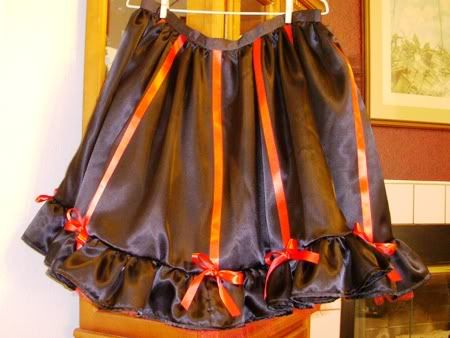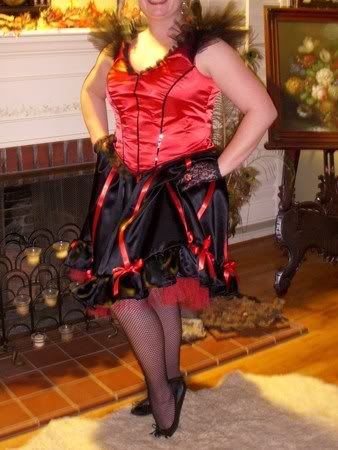 Project Name:
Saloon Girl
Time Taken to Finish:
3 weeks

Pattern:
Simplicity 2851
What I Did:
This was by far the most challenging costume to make. It was constructed from satinette which I have no experience sewing. That made the bodice very challenging because it was difficult to get the satinette to lay flat and match up with the lining pieces. I actually ended up throwing away my original pieces cut from the satinette and buying more fabric, which I then attached to some fusible interfacing before cutting out the pattern pieces. That made everything much easier!
...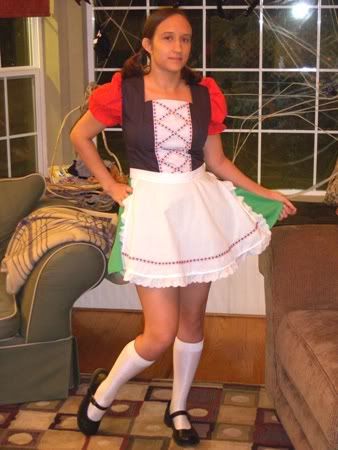 Project Name:
German Bar Maid
Time Taken to Finish:
1 week
Pattern:
Simplicity 2789 (
Update 9/8/09:
This pattern is now out of print. The closest I could find is
Simplicity 4015
, View B, Little Red Riding Hood. Take off the hood and change the colors and it would resemble this costume, though it doesn't have the bloomers).
What I Did:
This costume was quick and easy (just what I wanted!). I followed the pattern and didn't have any major problems with it.
...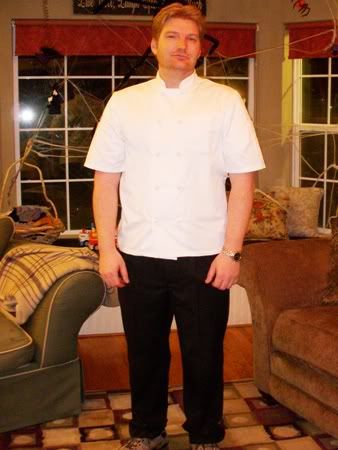 This is my husband as Chef Gordon Ramsay (or just a chef to those who don't know who Chef Ramsay is!). I had planned to sew the chef's jacket myself using
this pattern
but I ran out of time. Happily, I was able to find a reasonably priced
jacket at Chefwear.com
. Also nice was that 2 day shipping was only a couple more dollars than the standard shipping so I was able to have it well before Halloween.
...
And are some photos of the costumes from
my last post
being worn (I've also added them into that post):
Witch
Princess Leia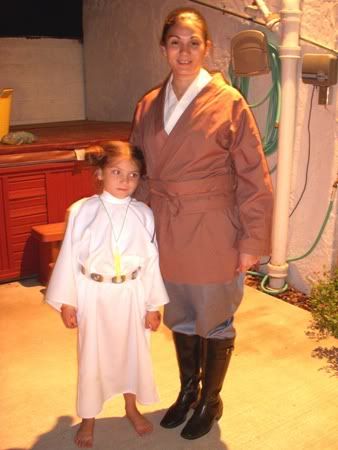 Princess Leia and Jedi