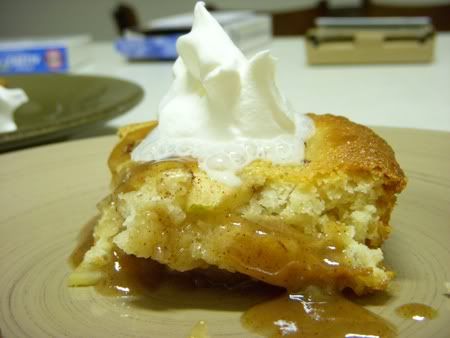 We had a few apples sitting around and I wanted something different for desert so I found this recipe:
Bisquick Caramel Apple Desert
. I liked this recipe because it doesn't have eggs - we don't eat them that often so I almost never have any in the house. It took a while to bake (nearly an hour) but it was worth it! It was great served right out of the oven with a little bit of Cool Whip.