We had a big surprise Sunday night when it began to snow. Snow is an extremely rare sight in southern Arizona, so we were very excited!

I was so excited that I went into the back yard in the dark and made a tiny snowman (he's about a foot tall). I wanted to make sure that I got a chance to play in the snow before it all melted away.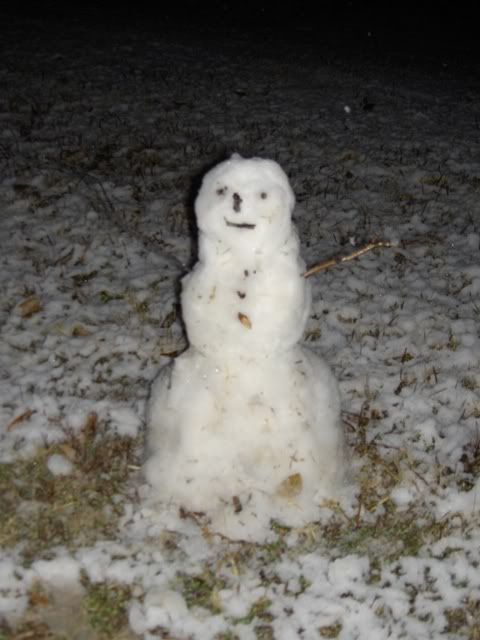 I needn't have worried though, because by the next morning my tiny snowman looked like this:
It snowed all night and until about 1 pm on Monday. Kevin and I have never seen this much snow fall - I've never really even seen more than a dusting of snow fall before! We measured 7 inches in our backyard. All the schools and many businesses were closed and Kevin was able to stay home. It was so much fun! We built a snowman, had a snowball fight, ate some snow (not too much - just a taste) and I made a snow angel. I think I was more excited to get out of bed and go outside and play in the snow than I ever was to get up and open presents on Christmas morning! Here are some photos of the snow: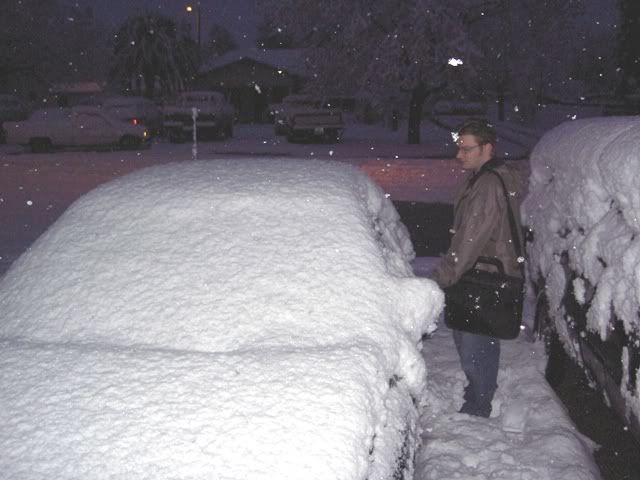 Kevin trying to go to work (he got halfway there but had to turn around when he couldn't figure where the road was anymore)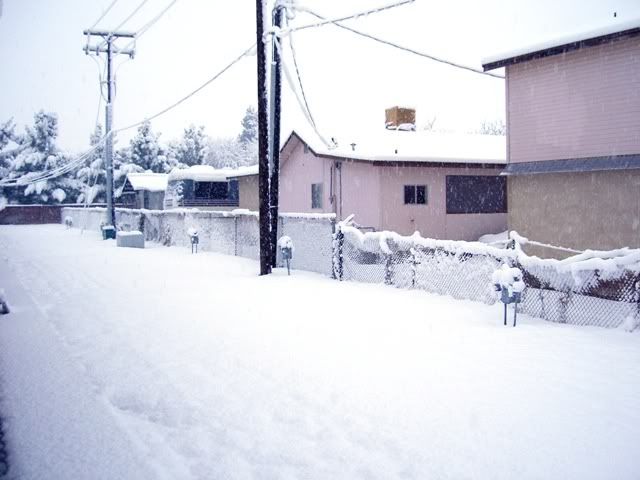 The snow in our yard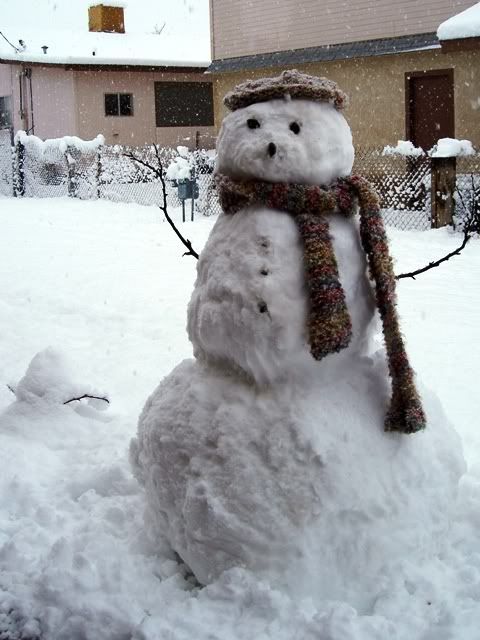 My big snowman (with the tiny one in the background)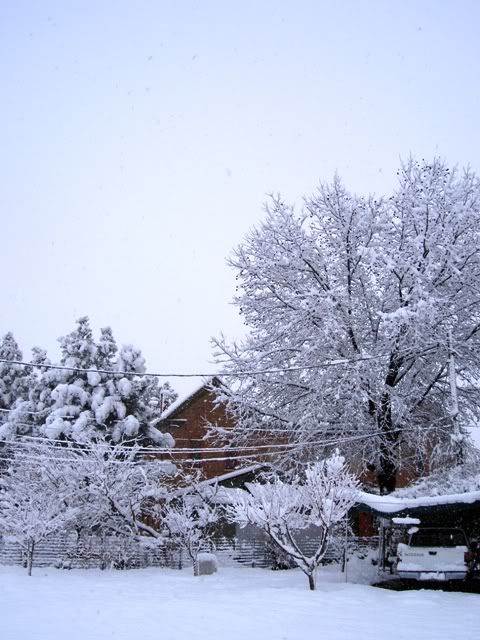 Snow in a neighbor's yard
Neighbors making a snowman
Snow on nearby mountain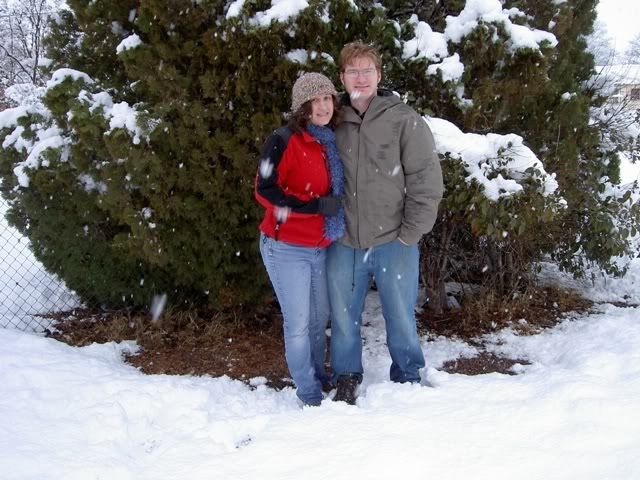 Us in the snow!