(This was supposed to be posted here two days ago but somehow I managed to post it on my writing blog instead. Oops! Apparently I'm not too good at juggling two blogs.)
I went back to Texas for another visit a few weeks ago and got a chance to check up on
the saguaro
in my parent's backyard. My how it's grown!
Here's how tall it was in 2009:
Quite a few inches short of the fence line
In 2010: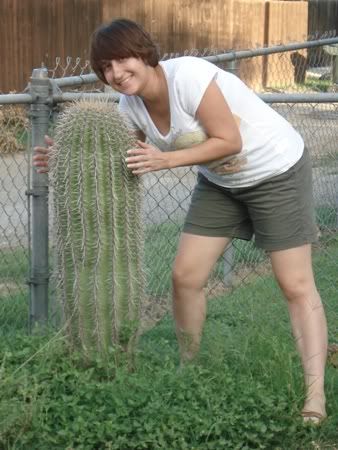 At the fence line
In 2011: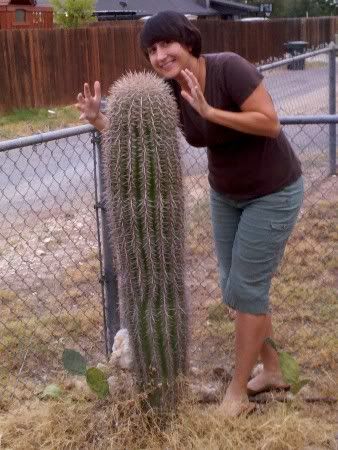 Above the fence line
Looks to me like it's grown at least a foot, maybe even a foot and a half. I guess the weather in Texas is agreeing with it!